"Remember Before When We Had Rules?"
Pumpkin lanterns and sleepless nights; it was sheer chaos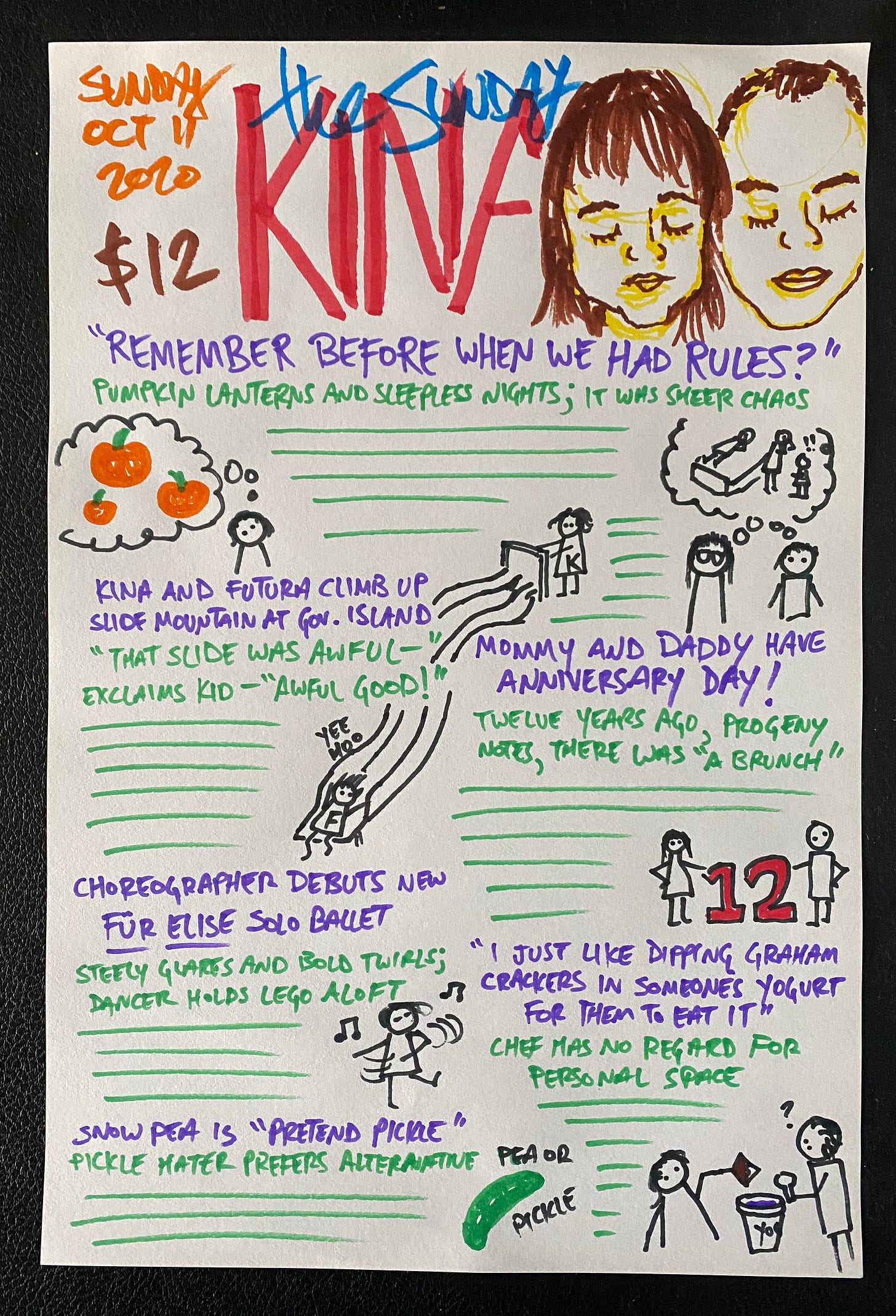 I have just gotten back from an actual anniversary night out with Laurea, which was among the most illicit-feeling and nourishing things I've done in seven months, and so I'll keep this brief. When Kina says, in today's top headline, "Remember before when we had rules?" what she is really saying is not, "Remember before, when we had rules?" but actually, "Remember before we had rules?"
Reader, we do. It was a time of multiple nightly wakings, of pumpkin-lantern fears, of scritchety-scratching at doors, of plaintive wailing. We have twice set rules to reduce undue parental awakenings: first, in February (right on time!) after we suffered by far the worst three-month-long sleep regression in the history of mankind; second, in July, when we created the Three Great Rules for Letting Mommy Sleep. Since at least mid-August, she has observed these rules with some consistency, and I would like to take this moment to publicly thank our daughter for respecting the rule of law. We are only as good as our promises, Kina.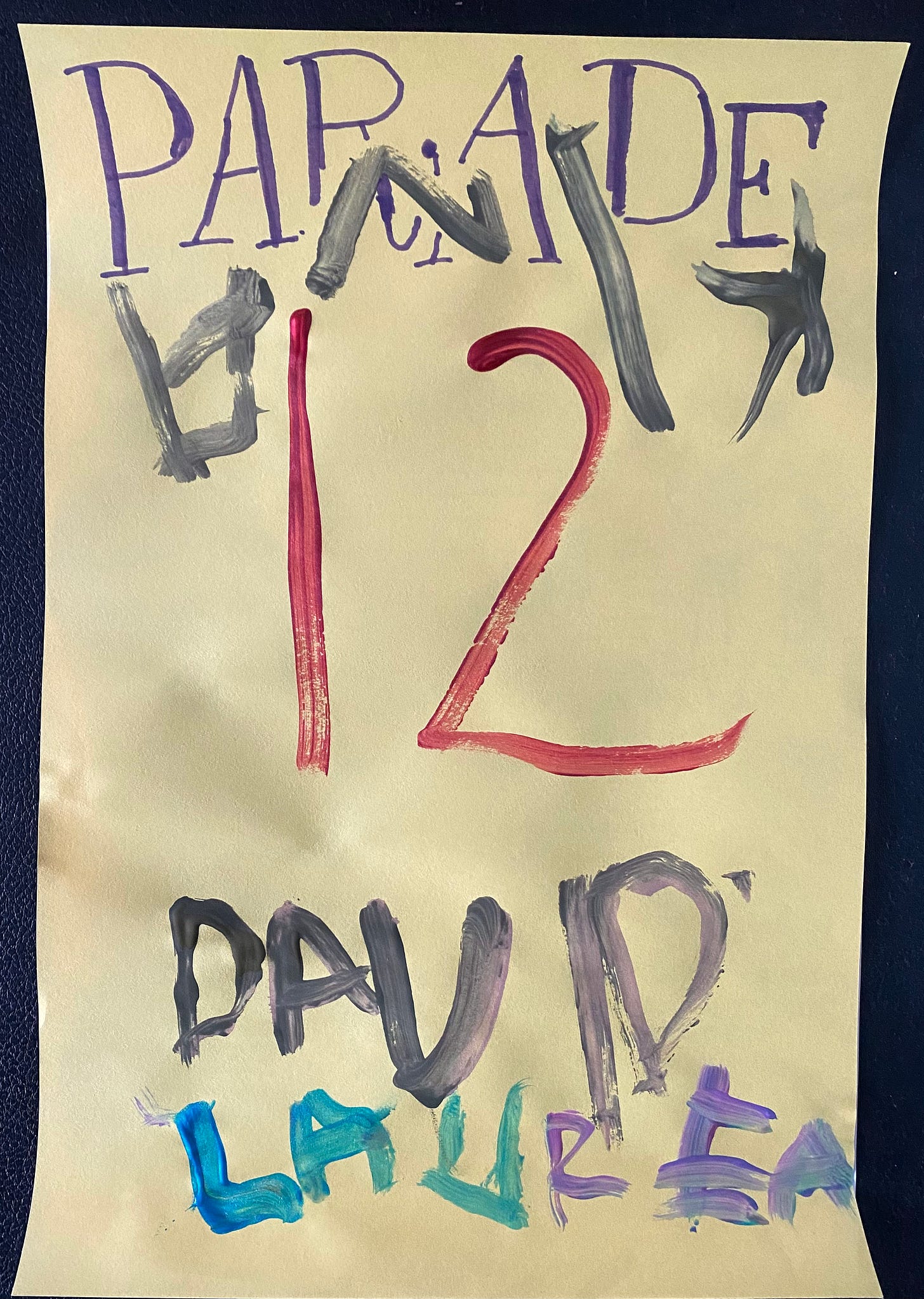 Today's Parade is a dedication to ourselves as a family. Two of us have been married for twelve years now (a full lunar zodiac cycle!) and the third of us drew this in celebration. Almost all of these letters were produced by Kina herself (though we did recite them carefully).
It's hard for me to remember the specifics of the day we got married; bits and pieces leap out. Laurea ensconced in the changing room with every female member of her extended family. The extremely good hors d'oeuvres. The sense of being so visible at the altar. Whispering my vows to myself behind the offices of the Marin Art and Garden Center while watching multiple guests at our wedding escape to the woods to smoke weed. The two newborn babies in the audience—who are, of course, now twelve. Laurea's face, behind the veil. We probably did not think about our becoming parents that day—and we specifically didn't offer that in our vows, being still so unsure about what it would mean to make that kind of a promise. That we now are parents, then, feels like such a good choice to have made together, and our renewed commitment each year to being a family together is one of my favorite celebrations.
Obama was not yet president on October 11, 2008. The economy had only begun to visibly collapse. We had two tickets to Indonesia. My hair wasn't gray. It was just the two of us, and all of the two of us. We were very happy.
We still are.
dad