Master of Disguise Impersonates Family Members
Daddy's eating face = distracted; Mommy face = wistful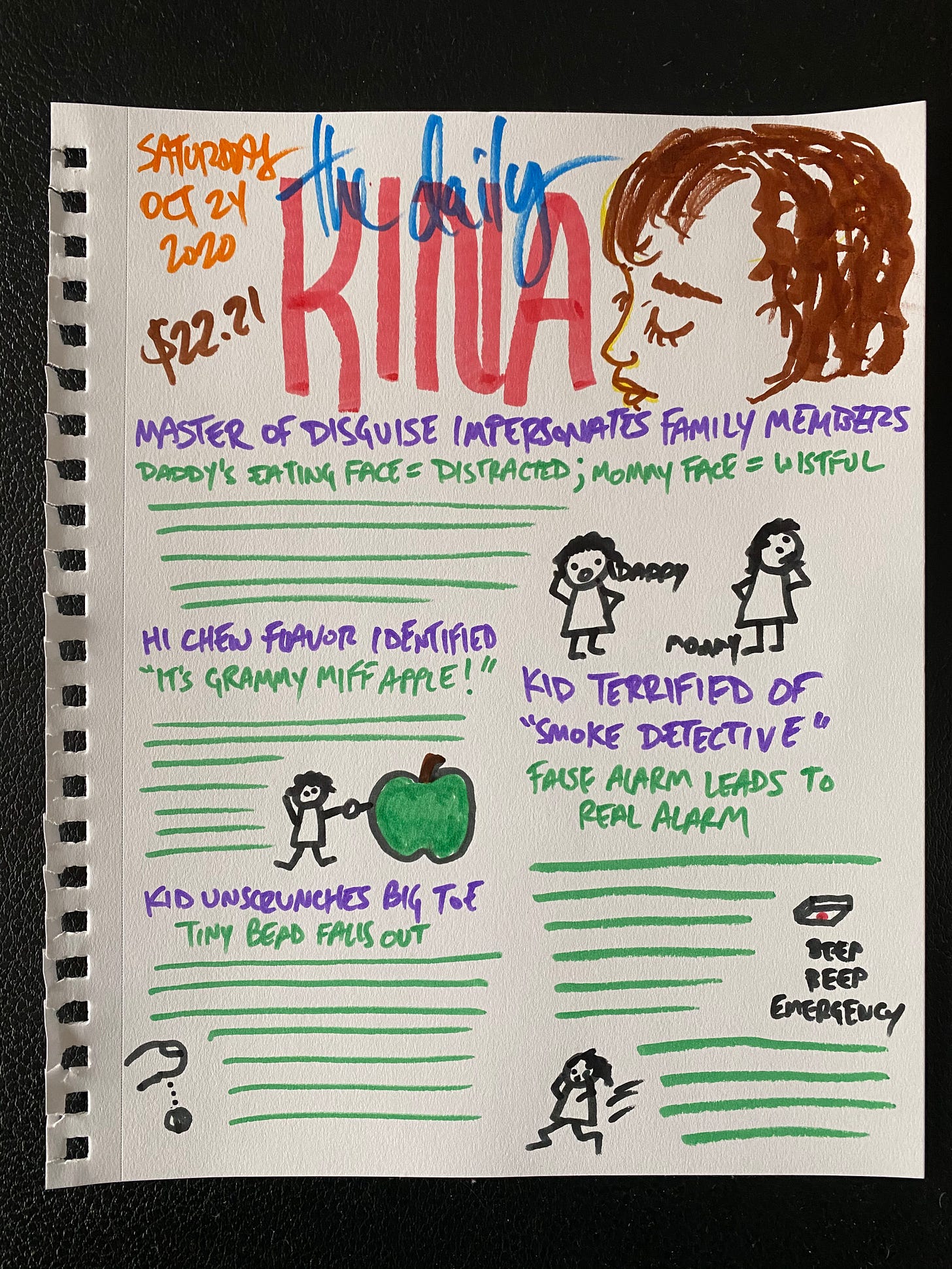 "This is how Daddy looks when he's eating," announced Kina recently, gazing off into the distance while absentmindedly chunkin' on some pasta with her mouth half open. In that moment, I felt not so much seen as transparent. She's done this same thing for just about everybody she's eaten with in the last two weeks, and it's alarmingly accurate. Our friend Mel told us two years ago, "Kina really looks a person up and down. She's totally got your number." Is it possible that she's spent the last three years quietly storing up the behavioral habits of the humans around her, only to serve up this tableside mimicry in a burst of humiliating impersonations? It's only lately that I've come to truly understand how much she's watching us and how thoroughly she has us figured out. If she knows better than we do how we eat, how long before she truly understands how we think and what totally freaks out out?
Moreover, do I really eat like that?
Kid Unscrunches Big Toe
How long was she keeping that bead in there? Is there literally any other magician on earth who could deliver this trick? I am endlessly fascinated by the things Kina believes will be entertaining.
Kid Terrified of "Smoke Detective"
It's clear that yesterday's newsletter struck a nerve with readers. You didn't ask, but Kina slept fine all night. She did ask about "the rectangle" again before she went to bed tonight, though she did immediately accept my assertion this time that the rectangle would leave her be. I imagine I'll be making that same promise nightly for a few weeks.
dad