Legendary Stylist Christina Braids Kid's New 'Do
Glitter spray applied; kid speechless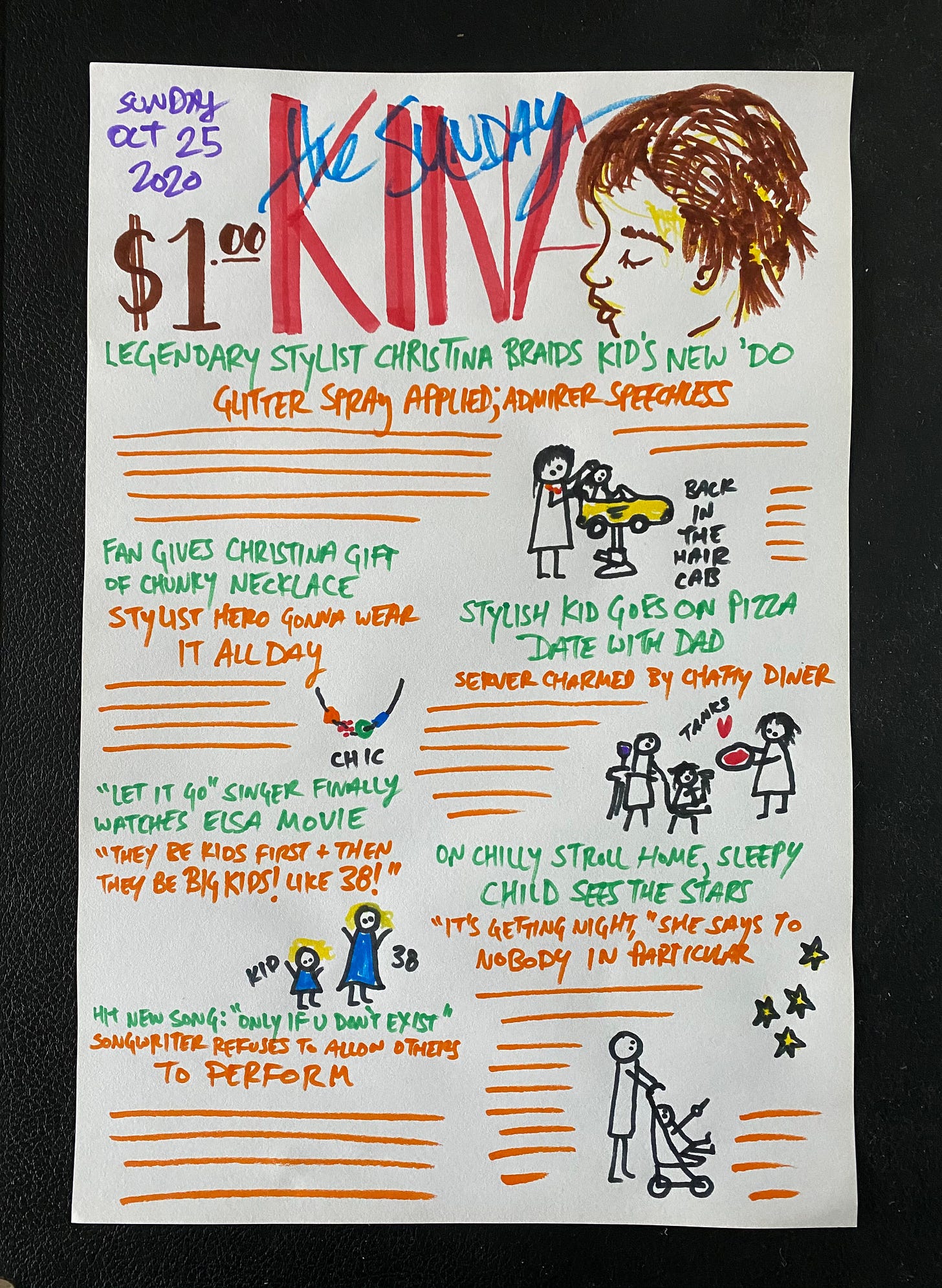 The great thing about writing these newsletters every day is that I have a detailed record of when Kina last had her hair cut (in July) and what her curly hair type is (2B). Accordingly, I can tell you with real confidence that Kina bounced her tangled 2B locks over to her hair idol Christina at her brand new salon for the first time in almost exactly three months yesterday. In our daughter's hand: a necklace of chunky lucite beads that she had strung herself that morning, which she reverently handed to her stylist before entering the salon. Christina put the beads around her neck, ushered Kina to her favorite chair (a little checker cab), and began to murmur some private small talk with her—exactly as Kina does at home whenever she role-plays Christina, which happens all the time.
I really dreaded Kina's first haircut, remembering my own fear of the chair when I was her age. My father told Kina the story of my first haircut last week, with its classic punchline—"no clippers, and none o' that red stuff" (which we've always taken to have been a jar of disinfectant for combs, though that disinfectant is almost always blue, suggesting that I was maybe right to be afraid). So with our touchy toddler in the chair for the first time over a year ago, I expected the worst. What I learned in that moment is that Kina holds hair stylists in the same regard she does phlebotomists, which is to say: in the highest esteem. Kina could spend hours with Christina, allowing her to trim each hair separately as she gazed lovingly in the mirror. We, her parents, are happy for this, because Kina's hair is always so tangled, and she will tolerate several minutes of vigorous brushing at her stylist's hands—something she'd never do for us. This is an event for us all to look forward to. A moment of taming—the child and her locks.
Christina always braids Kina's hair before we go, and she really went to town yesterday—four braids, pinned carefully together, each with a blue and a pink bead (per her client's request), topped off with a spritz of glitter. It was a cripplingly cute vision of Kina's salon future, and you would have loved to see it yourselves. On the way out the door, our client picked up a raspberry lollipop and a rubber ducky (she has collected five so far), waving diffidently from the sidewalk to her hero. "Tank you!" Kina called, as she and I strolled off to the pizza place on the corner for a twilight date. The kid ate a Caesar salad. We shared an ice cream. The stars came out. Her hair was amazing.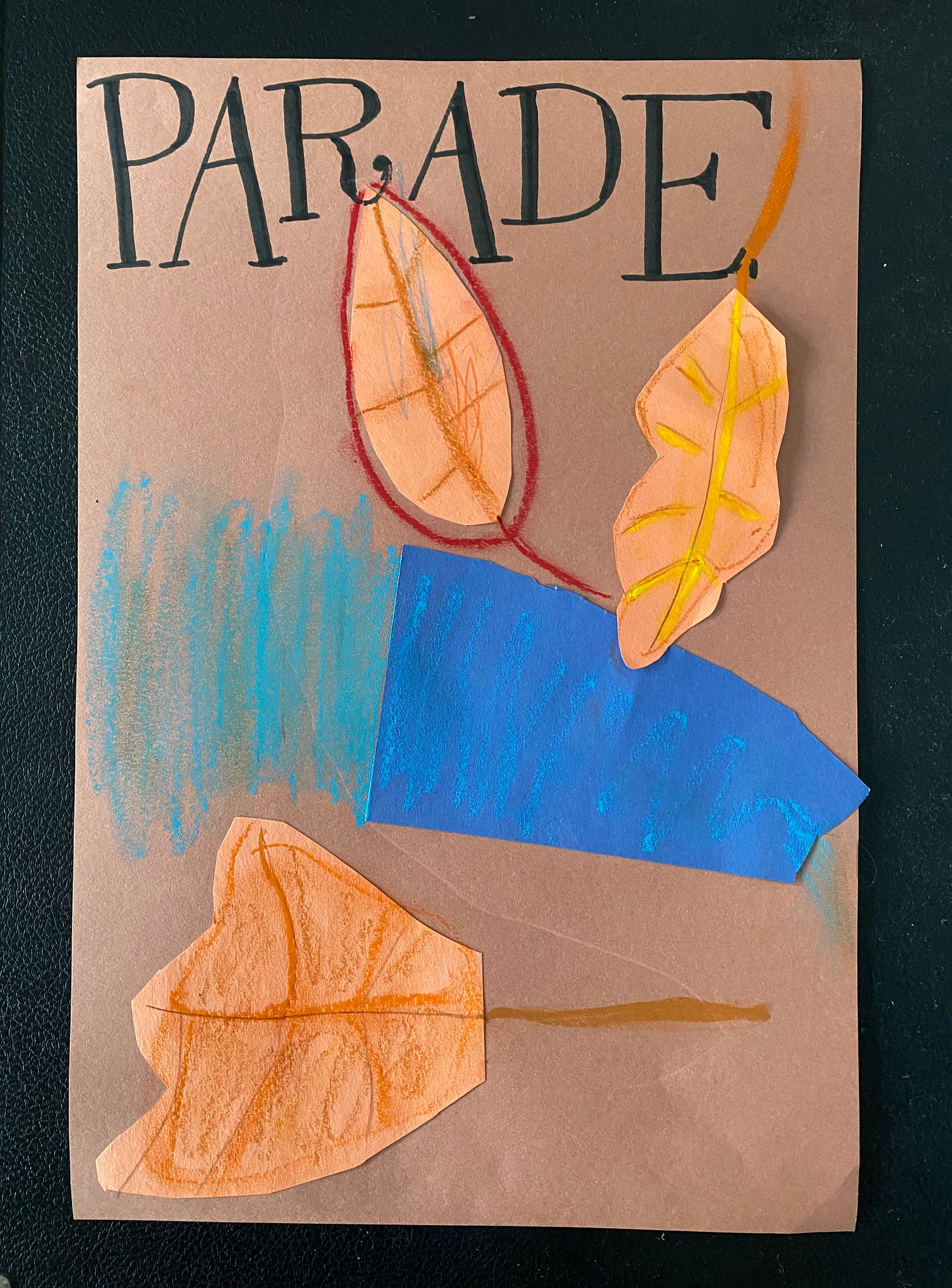 Today's Parade turned out better than expected, since Kina didn't approve of the leaf motif that Laurea pitched. After watching her mother cut out and paste two of her own leaves, though, Kina demanded the opportunity to make a blue triangle, which has become a little stream to carry the leaves along. How peaceful!
dad