Discover more from The Daily Kina
Home delivery, frequently on a daily basis, of the world's most specific single-child report.
Kina Has Eaten the Plums
They were: delicious, sweet, cold; parents forgive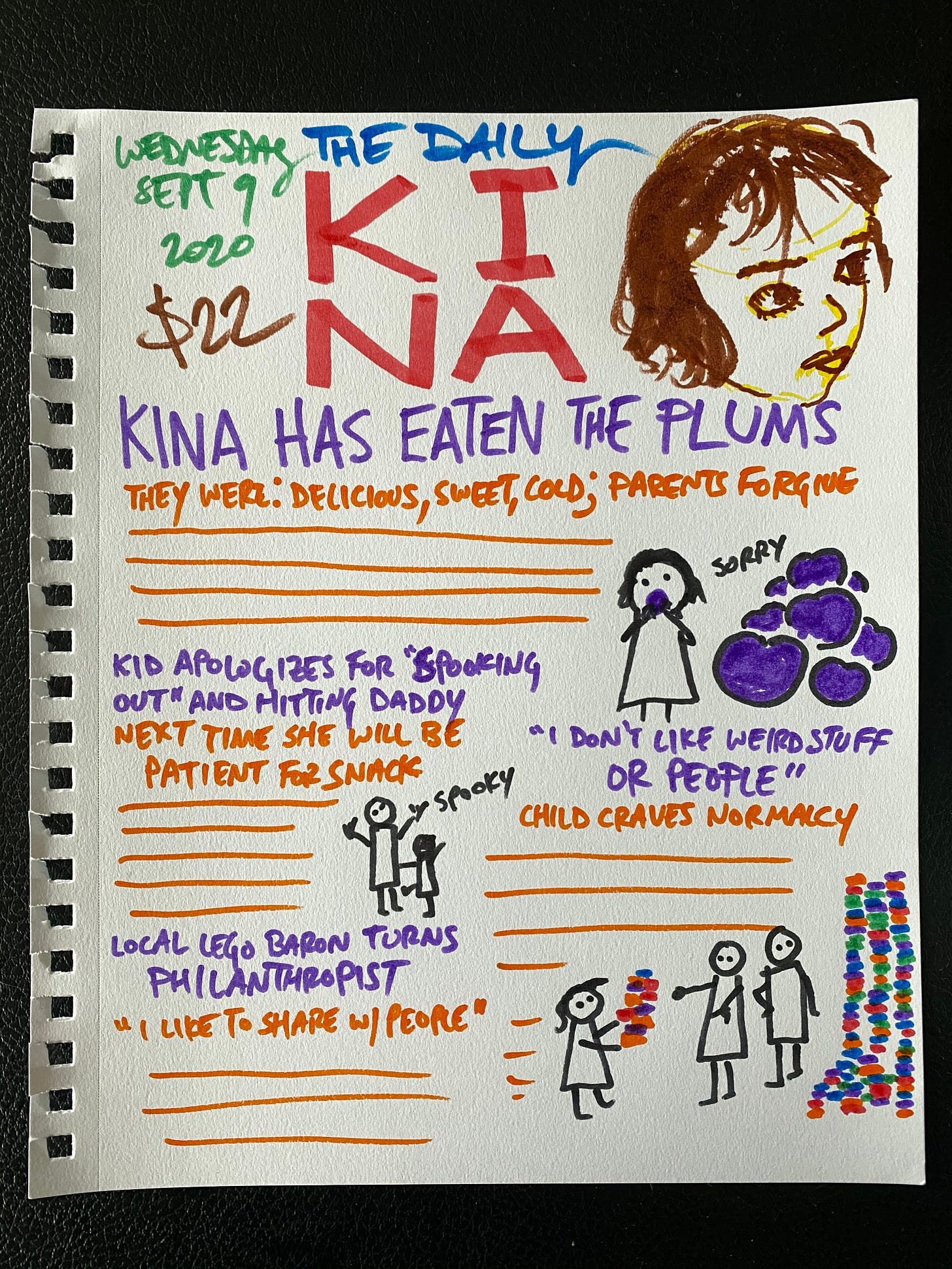 I thought I was onto something the other day when I tricked Kina into accepting plums as a special treat, forgetting that I also like plums, and that my progeny and I might enter into competition for one of the world's finest fruits. The fact that I woke this morning to find all the plums pitted out and half-chewed is really the extent of this story, but I feel it's always notable to call out a creative project's first William Carlos Williams joke.
Kid Apologizes for "Spooking Out" and Hitting Daddy
It has been interesting to watch Kina coping with her own anger lately—a transition that feels like the first step out of a long period of mindless tantrums. I have started to be more clear about my expectations with her, especially as it relates to treats and TV. This sometimes leads to lengthy screaming tantrums when I ask her to pick up a mess of Legos before playing hide and seek, or to eat three bites of dinner before eating dessert. While these freakouts (or "spook outs", apparently) have been part of our lives for a while now, they are now often followed by a heartfelt apology and an explanation of why she was angry. I always try to take a moment to acknowledge her apology and find a way to offer her some grace, but I am constantly taken aback. This is, to be clear, more mature than I often am in the waning throes of anger. Is it possible to raise somebody to be better than you? Is it possible that we are better than we think?
dad