Discover more from The Daily Kina
Home delivery, frequently on a daily basis, of the world's most specific single-child report.
Kid Sacrifices Puppy to Tummy Monster
"Don't eat too fast or you will choke"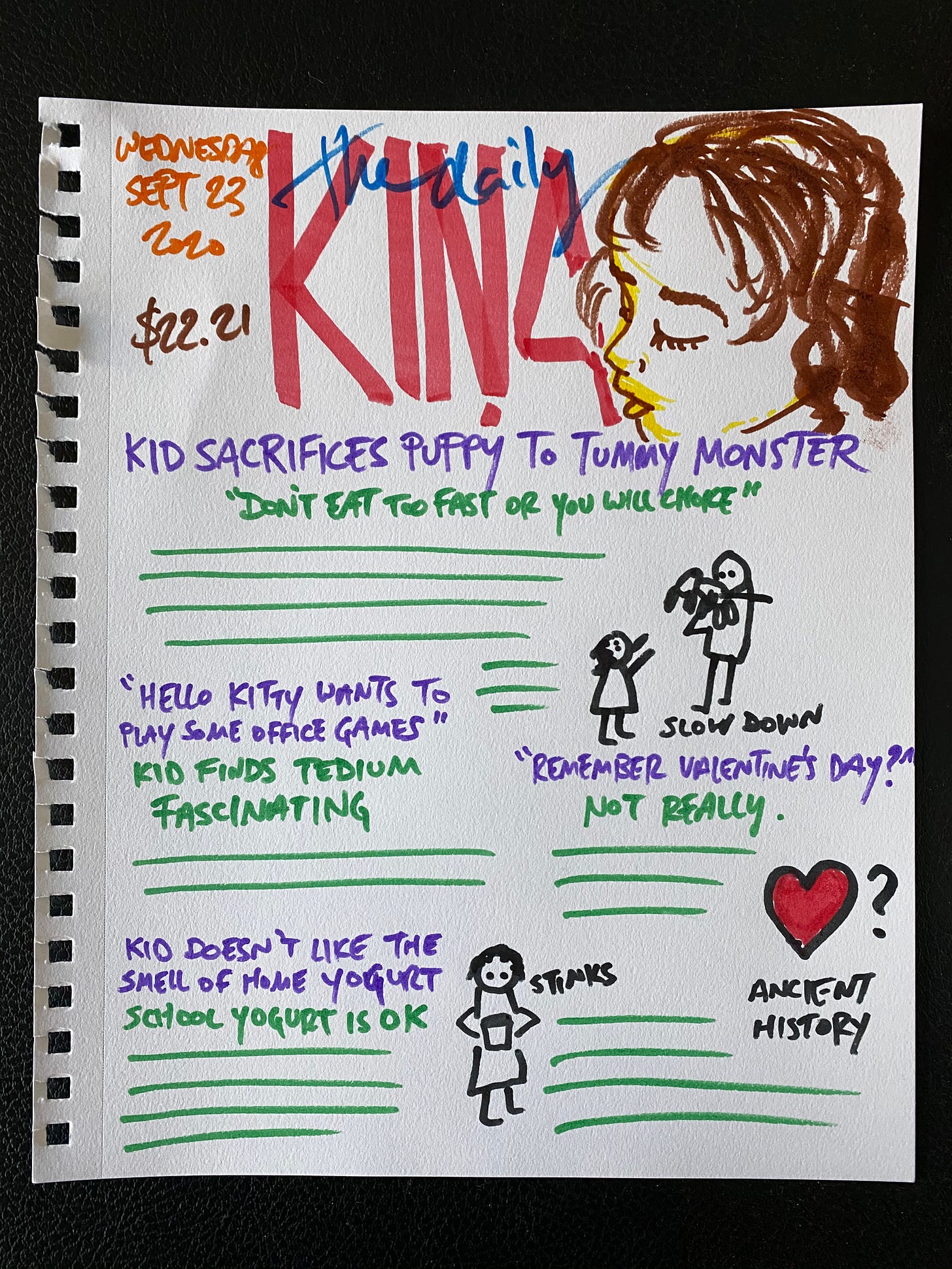 Flying through fast tonight with a brief newsletter, since Dad is late with some conference talk prep (one of Hello Kitty's scintillating "office games") and nearly forgot to send this. If I had started this note an hour earlier, I'd be talking about the weird ways that kids are obsessed with pretending to eat their own parents, and how they (or Kina, at least) enjoy making their parents pretend to eat their beloved stuffies. What? Is it just us?
Tomorrow, a more timely missive. Tonight, remember Valentine's Day.
dad