Discover more from The Daily Kina
Home delivery, frequently on a daily basis, of the world's most specific single-child report.
Kid Reunites With Futura, School Bestie
Parents forgo nap as pals romp in park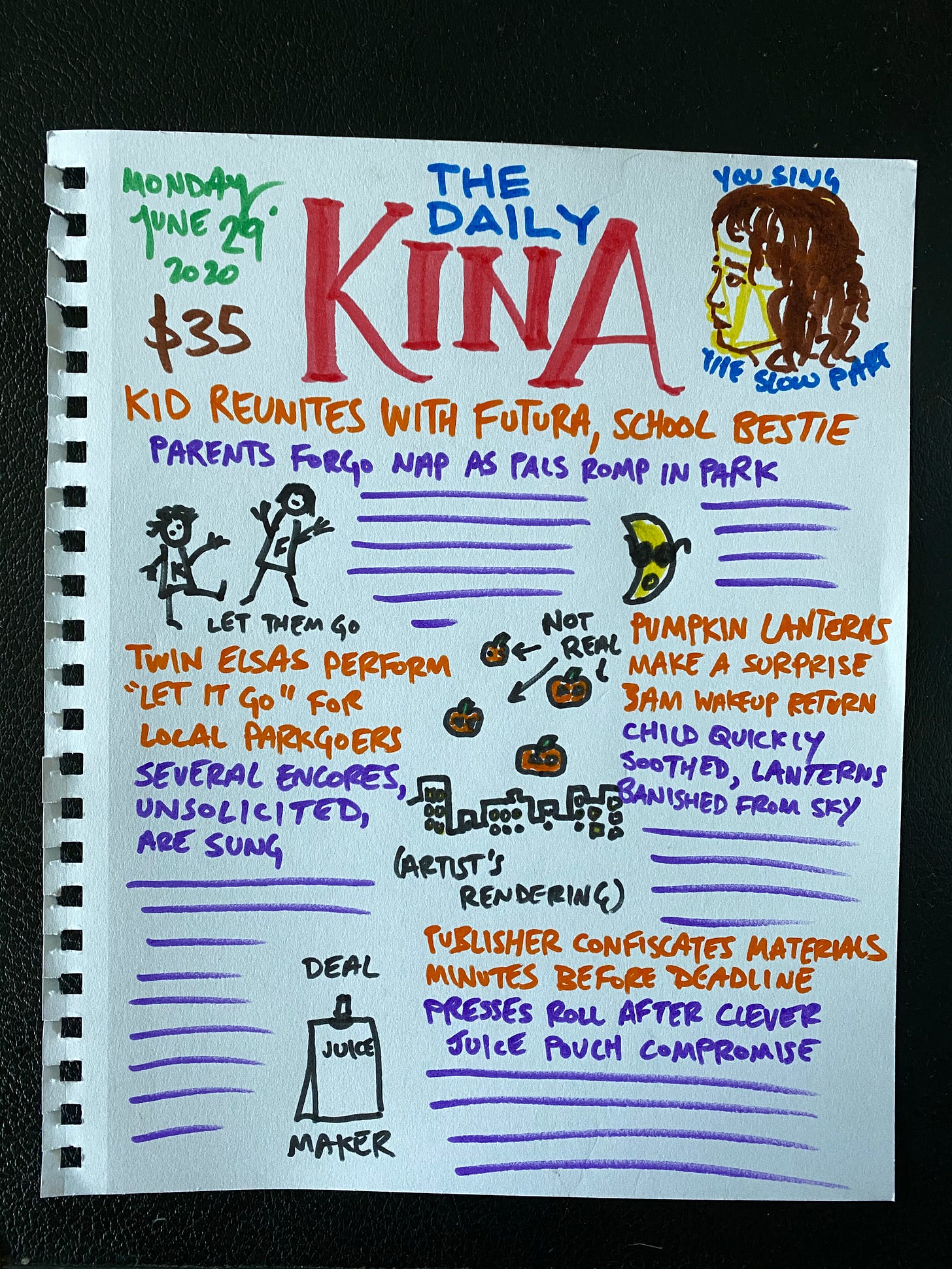 The early editions of the Daily Kina don't go into the sordid details of the reason for its existence—namely, the crushing boredom and anxiety occasioned by a virus whose infectious properties were largely obscure. "KID DEMANDS NOVELTY", read one headline, conveniently leaving unsaid the context that the kid had not really left the house in days (and that when she did, it was to run the sidewalks of a ghost town). I haven't minded really being trapped in my home in a city I love so badly that it breaks my heart. On the other hand, I am constantly enraged that this pandemic is depriving my kid of her early childhood—school, playgrounds, friends, human contact. So today's top headline was a joy to write, as it reflects a precious (if temporary, but I hope not) opportunity to bring these two kids together at a distance and watch them explode with the thrill of seeing each other. Futura and Sloanie make frequent appearances in these pages, for good reason, and I'm glad to get them to the top of A1 from time to time.
On a completely unrelated note, today's logo is a take on the Frozen title. I'm proud of it, and of the profile portrait I've drawn of Kina, which is the first profile that hasn't looked like a weird bean.
As always, glad to see you here in the funny pages. Tell those who love Kina that they're welcome to subscribe, and take care of yourselves.
dad