Discover more from The Daily Kina
Home delivery, frequently on a daily basis, of the world's most specific single-child report.
Kid Invents Nachos
Chips found to be improved by beans + "not-spicy" pork.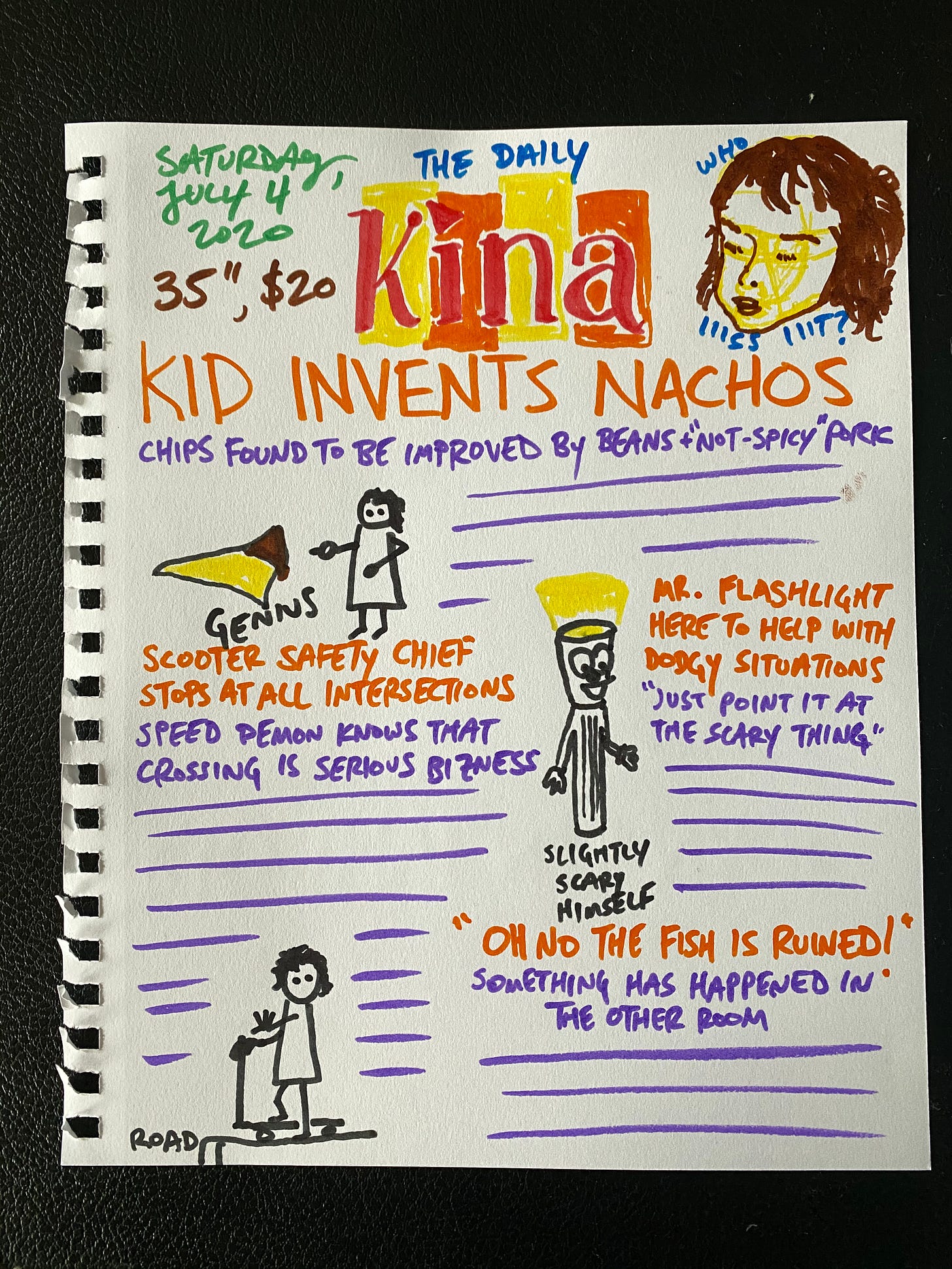 Kina is proof that nachos find a way. Truly, one of nature's most fundamental foodstuffs. Keeping it short today, as we are out in the sun, stopping diligently at crosswalks and blowing bubbles.
Today's logo comes to you courtesy of a diagram I saw yesterday that showed every Doritos logo in history.
I hope all your fish are safe and sound. Keep those fireworks at a distance tonight!
dad