Kid Has First 1-on-1 With New Teacher
Ms Olenick has the exact same plant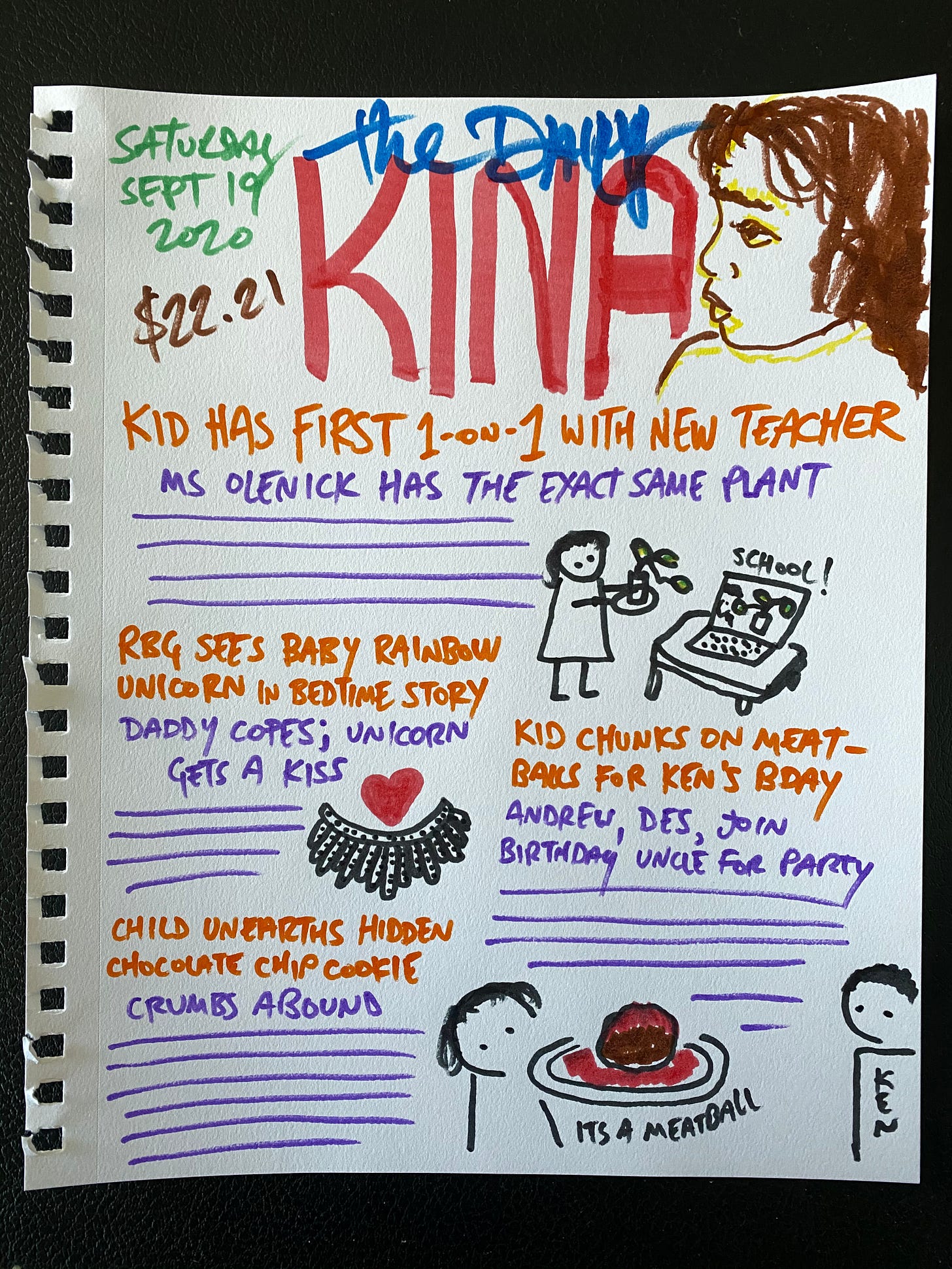 Kina's new teacher, Ms. Olenick, really loves plants and has a cute cat. These things are endearing to Kina, and she reacted accordingly in her first one-on-one meeting of the year, pulling out all her favorite items of the week to hold in front of her iPad camera: Sooty the plant, a children's book about anarchy, her doctor set, and an enormous toy stroller. I don't expect that every one-on-one meeting of the year will be about show and tell, but I think this set a good tone for the two of them—like a first date where you talk about your favorite bands and authors. They're well-matched.
The whole idea of one-on-one meetings like this is sort of new to everyone in the context of school (though I, a classic business drone, am quite used to it). It occurred to me halfway through the meeting that teachers typically learn about individual children only in the context of a classroom, as they interact and cross paths, which—let me tell you—is not that easy in a video chat. I hope that having this time together once or twice a week leads to Kina feeling a deeper emotional connection to her teacher, which seems so important for kids in preschool. That these meetings happen at all—and that they take place on a screen—seems inconsequential, as long as they work.
We drove past her school on the way home from the playground today, and she pointed at the building as we passed, saying "That's my new school!" How strange it is to live through this year, in which a massive brick building is just a totem for the social experiment that is happening on screen in our living room. I feel like we should stroll by to just lay our hands on it, for good luck.
dad