Discover more from The Daily Kina
Home delivery, frequently on a daily basis, of the world's most specific single-child report.
Kid Explains Communication to Grandparents
"It's in my head and I have to get it inside your head"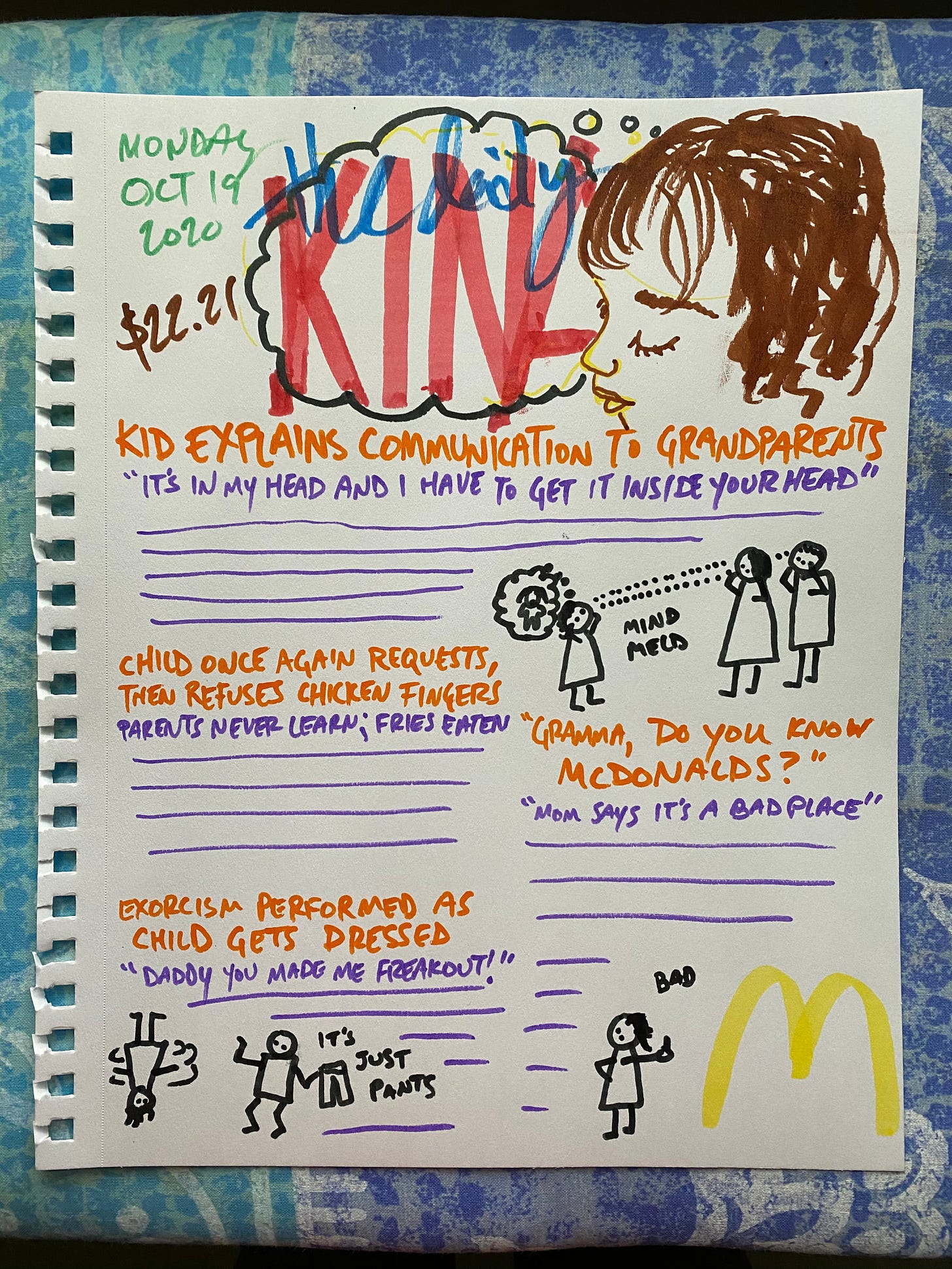 Today's top headline is one I would have missed, but for the keen ears of my father, who has taken over as Lead Kina Listener in our time together—as I spend my energy watching my parents enjoy her, instead. Kina has reflected on the separate nature of our brains before, but as she is currently passing some real quality time with a pair of people who do not share her context and inside jokes, there's a fair amount of Kina needing to catch their brains up to match her own—and it obviously has her thinking. "Yeh-yeh, do you remember…" or "Gramma, do you know [McDonald's]" is a frequent conversation starter. She obviously derives real joy from lecturing my parents on the nuances of her inner world, and it's deeply comforting to watch as their picture of that world takes shape.
Child Once Again Requests, Then Refuses Chicken Fingers
That process of getting Kina's brain inside our own clearly never ends, since we once again bought her chicken fingers yesterday, having asked her directly whether she'd prefer them to grilled cheese (which she always eats). If you should arrive at any conclusion from having read this paper over the last seven months, let it be the now-obvious fact that Kina will never eat a chicken finger, no matter how much she insists she wants one.
dad