Discover more from The Daily Kina
Home delivery, frequently on a daily basis, of the world's most specific single-child report.
"I'm Trying To Get My Shadow Offa Me!"
Kid takes being left alone to new extremes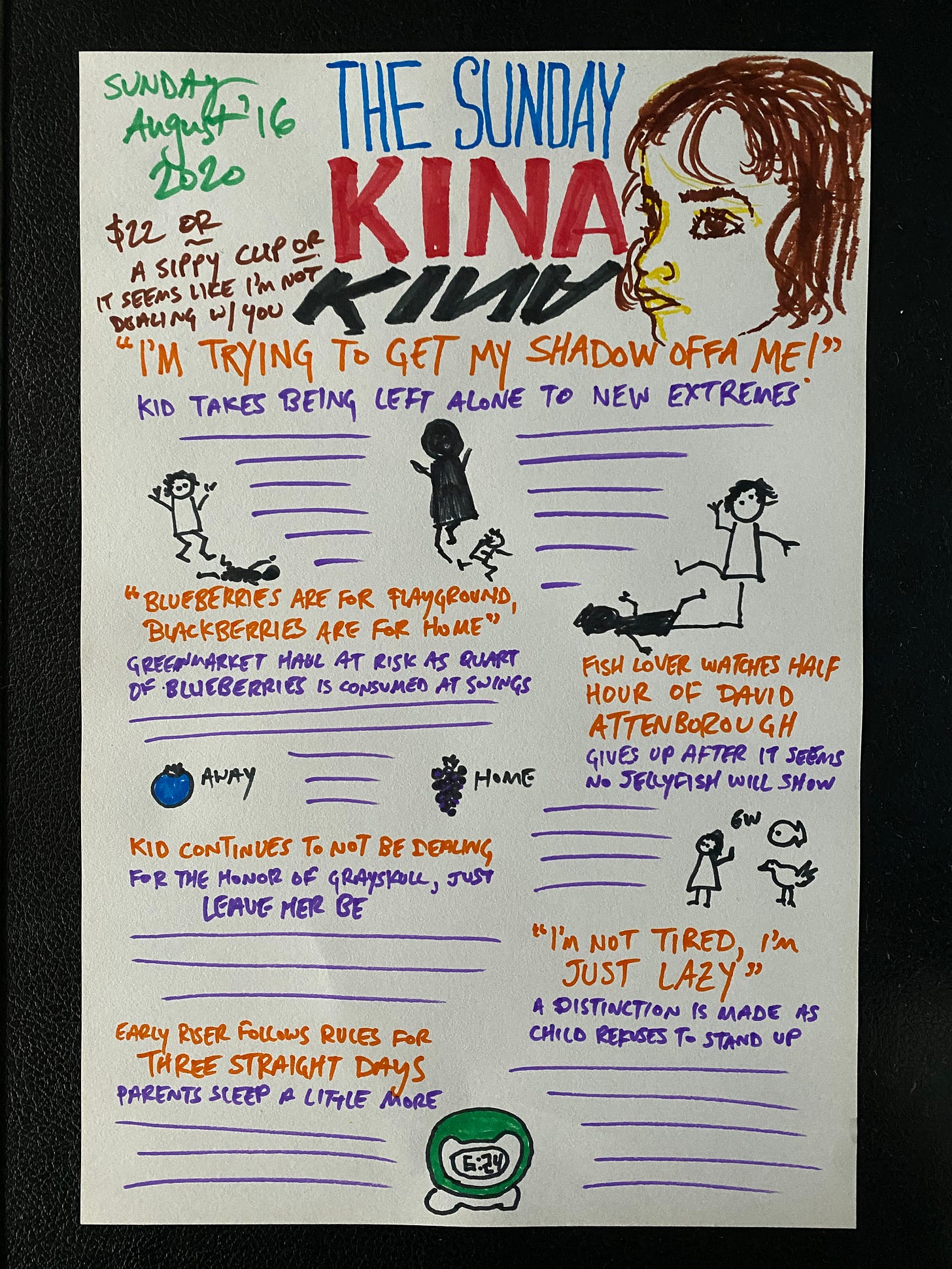 At the playground yesterday, as Kina cavorted in solitude, a little girl came up to her and asked very sweetly, "Will you play with me?" Kina took a moment before replying, "I'm playing on my own right now, but I'll see you soon," and sprinting off. This, in a nutshell, is also how my playground brain works, and I'm actively watching our child fill in our shared portion of her Mendel square. Kina's inherited choosiness about how and when she shares space with other people—including random kids, her family, and apparently her own shadow—is becoming evident in every aspect of her life.
Her continued exasperation and periodic shouts of "For the honor! of! Grayskull!" from across the apartment suggest she's still Not Wanting To Deal with us and our unreasonable requests for her to—for example—stop swinging a cane around like a sword. This quest for independence and solitude is itself a double-edged cane, though, in that it brings with it some peace and quiet in the mornings; she's been playing contentedly in the living room when she wakes up, saving her bombastic wake-up alerts for our agreed-upon deadline of 6:24 AM. We do not know when exactly she is waking up, and it's not an investigation we care to take up anytime soon, but it's conceivable she's spending an hour or more with her stuffies—the only people she truly cares about.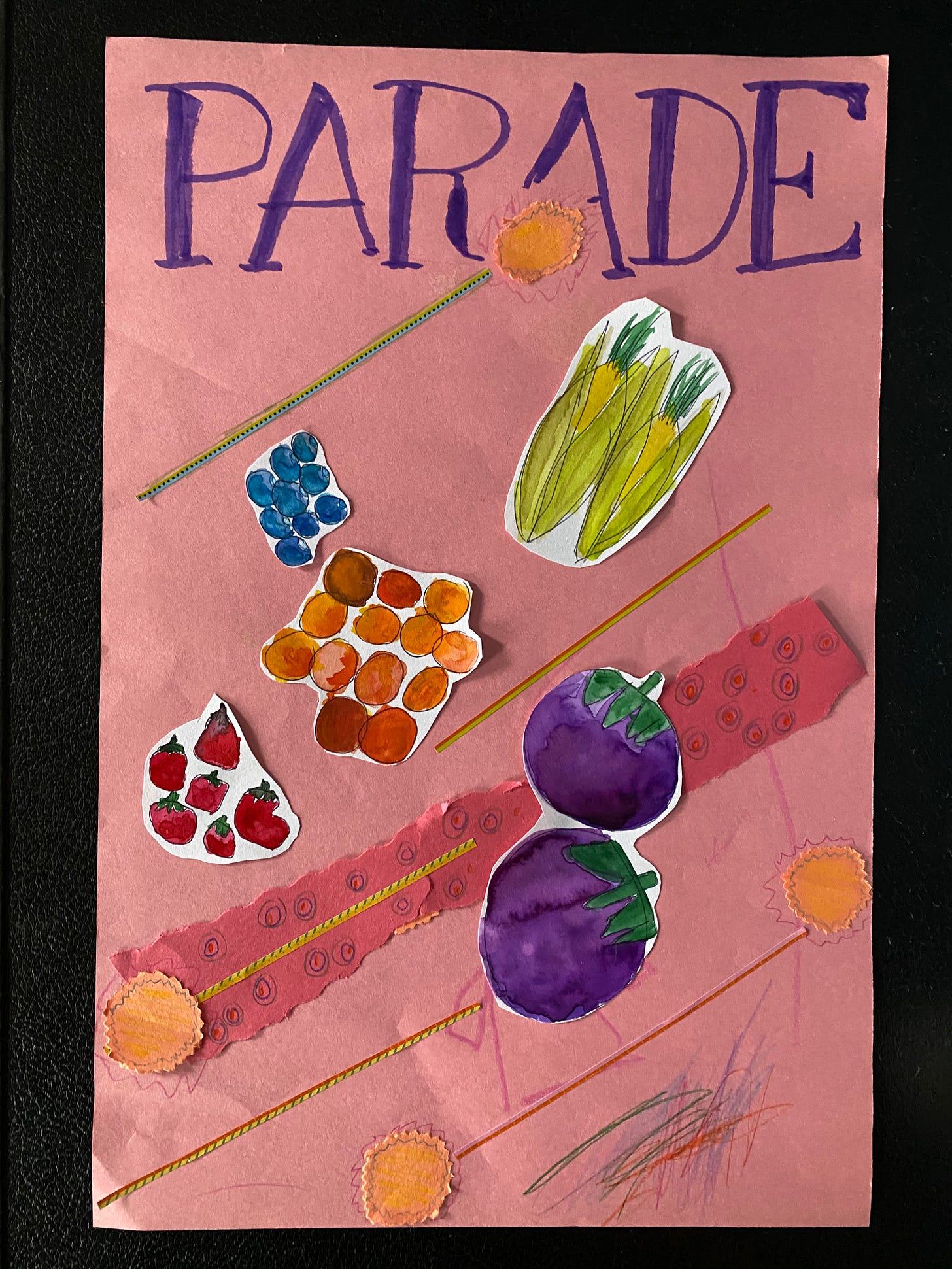 Today's Parade started with a beautiful watercolor that Laurea did of our big Greenmarket haul yesterday (see "Blueberries Are For Playground, Blackberries Are For Home"), and at first I hated to see her chop it up, but it seems that the Parade is more than the sum of its parts, which also include Kina's trademark strip-o-papers and a selection of sticker page edges. This was the first week we've done the Greenmarket in almost two months, so it's nice to see it celebrated here.
---
Today's price gives our readership three options: Pay the steep price of $22, hand over your finest sippy cup, or (very controversially) be somebody with whom Kina is Not Dealing—a large and distinguished community, as we all well know.
dad