Family Celebrates End of Fireworks Season
Wishful thinking as smoke clears, kid sleeps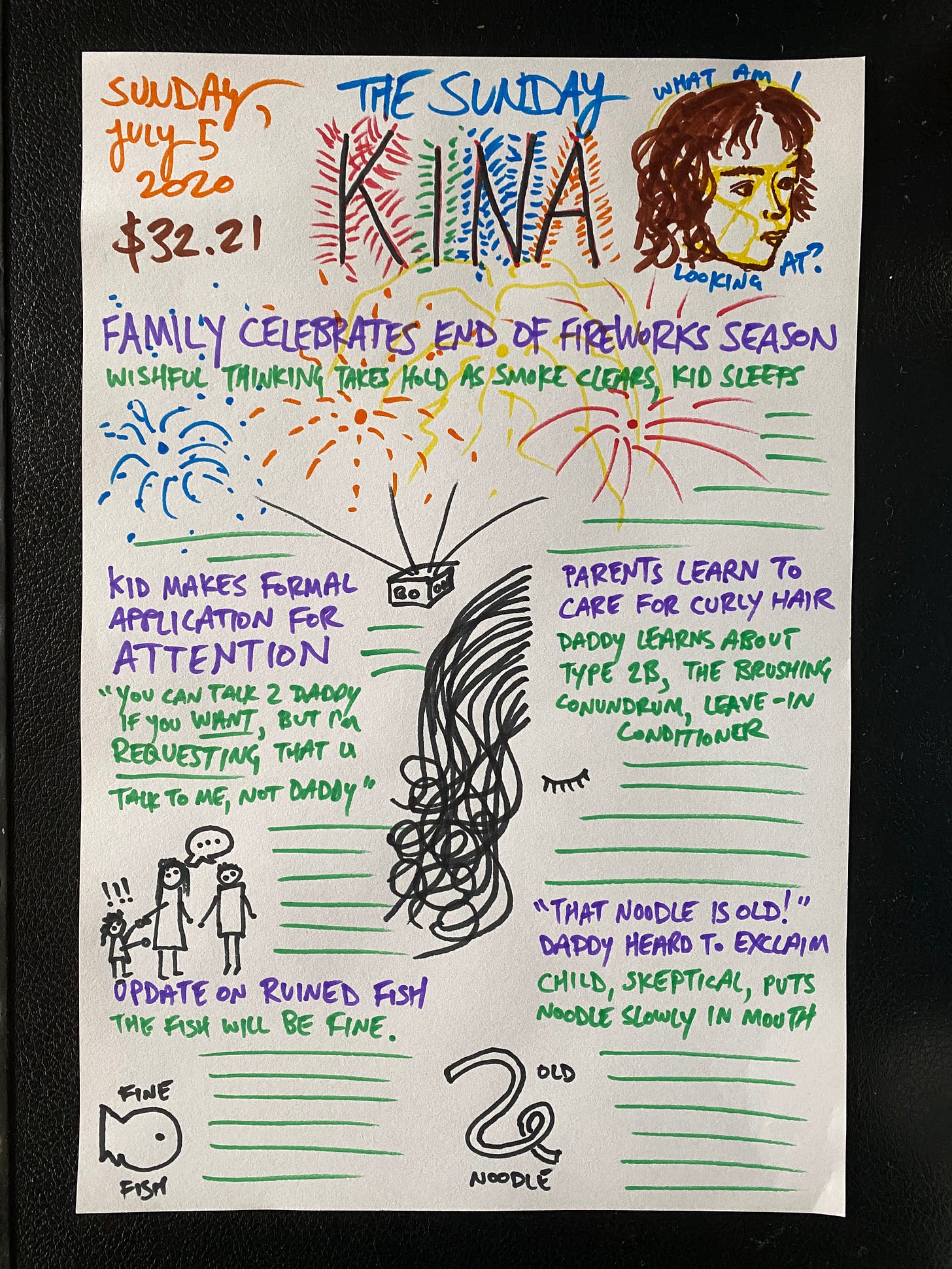 Our neighborhood has not seen anywhere near the troubling number of sleep-depriving fireworks displays as other areas of the city in recent weeks, but we've become accustomed to the occasional concussive blast or whistling bottle rocket, and last night was for sure a real hoot. If this year is anything like the last twenty years I've lived in my building, we'll see some smaller inventory-clearance shows over the course of the next week, but we are "on the other side of the mountain", to use the absurd (and similarly wishful) language of the governor.
In other news, I got it in my head this week that I have to take Kina's tangled mop of curls more seriously, having let it more or less go to seed between visits to Christina—a regular star of Kina's role-playing games, and by far her favorite (and only) stylist. Casual Googling will suggest that people have "types" of hair, and that Kina's is "type" 2B, for which brushing is strongly contraindicated and leave-in conditioner is a must. I learned all of this after brushing her hair for fifteen minutes while in the bathtub (a huge no-no) and washing with the same foofy apple cider vinegar wash that her mom and I use (an excellent choice). Left well enough alone, my hair would take on a puffy wave, and Laurea's hair is super straight and heavy, so we've Mendel-squared Kina's situation out to some combination of my wavy hair and Laurea's mother's mane and the inexplicable mysteries of childhood traits. Sometime in the next several months, Kina will go back to Christina for a cut, and it will look amazing. Until then, I'll be trying not to brush her hair, drying it off with a t-shirt, leaving conditioner in it, and being one with the mess of it all.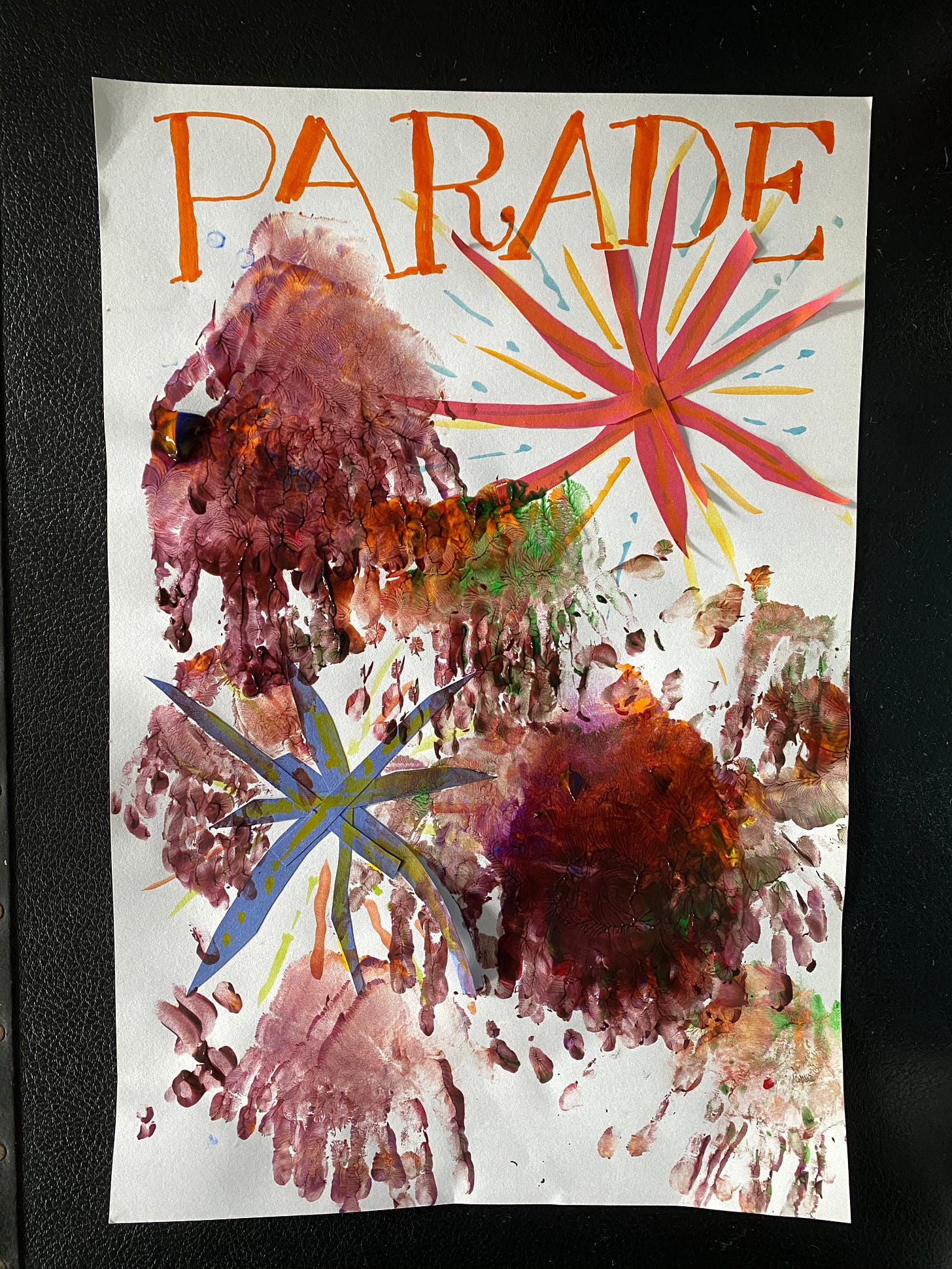 Today's Parade is a collaboration between Laurea and Kina, and depicts with some faithfulness the fireworks display from outside our window last night. It is probably my favorite so far.
Will leave you to your respective July fifths. We are going to find an isolated patch of sand and take a nap. Rest assured that the fish is fine. Take care.
dad