Discover more from The Daily Kina
Home delivery, frequently on a daily basis, of the world's most specific single-child report.
Experts Say Child's Voice "Still Squeaky"
Parents grasp for tiny shreds of babyhood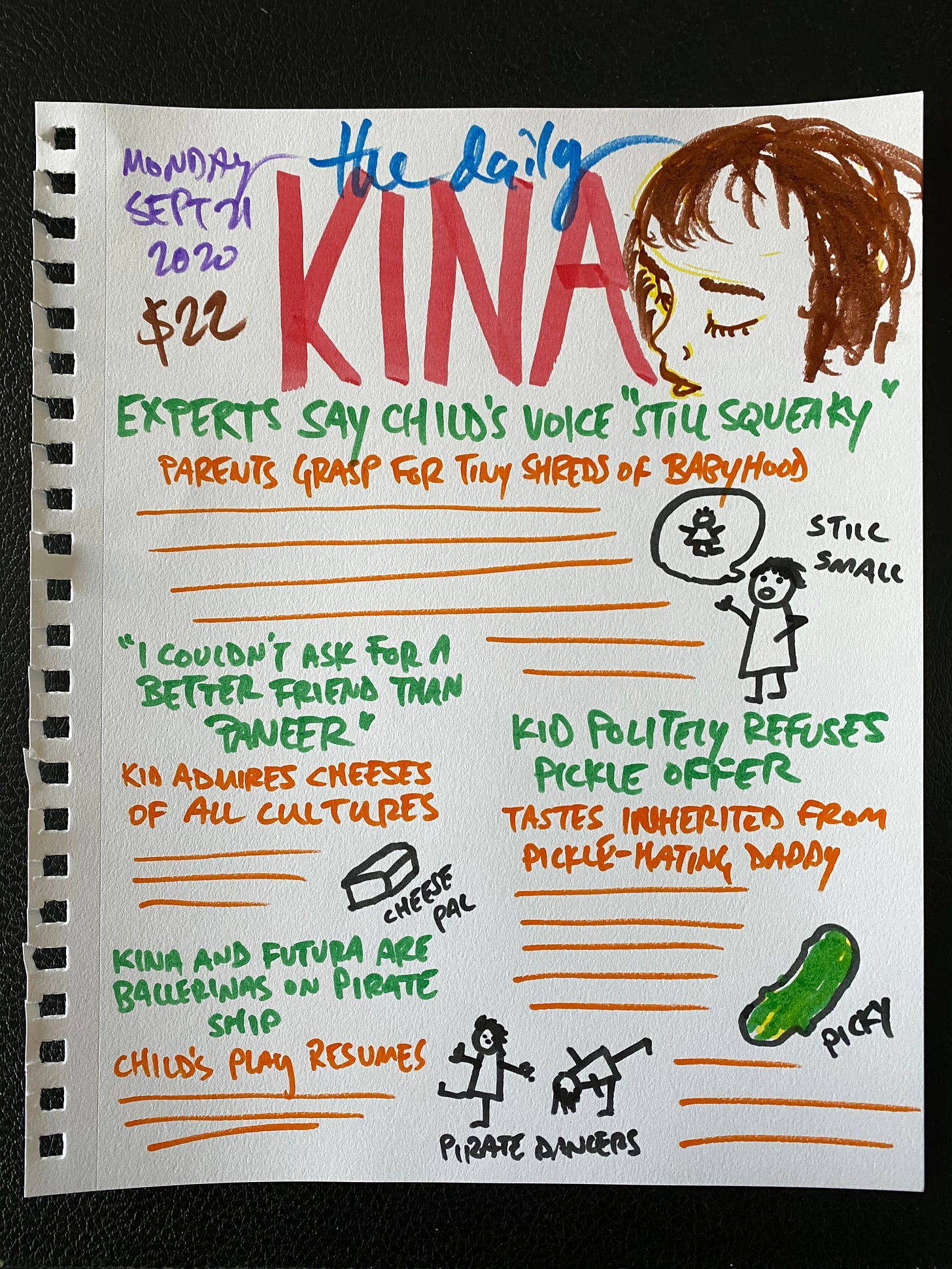 As we have discussed before, Kina is growing up, and so I find myself frequently trying to identify ways in which she is not yet grown. When she and I were playing earlier, I took great comfort in the fact that she still can't (or won't) pronounce th sounds, and so I still get to hear my big kid say "tings" and "dat", in a voice that is still so high that even helium doesn't change its pitch. I know this will change, of course, and even today she uses that squeaky voice to rattle off much longer narratives than her 2019 counterpart (and dad) could possibly imagine. When she stumbled into the apartment earlier this evening after a full day outside, she regaled me with stories about how she went to the bathroom three whole times, and how she wanted to make sure that Hannah had a chance to go to the bathroom before she did (which, she noted, was the fair thing to do). Her notes on paneer—a cheese she met only yesterday—were conveyed with the kind of detail I expect from a restaurant critic (and a conversational devotion she appears, once again, to have picked up from She-Ra). On some days, I worry that it's going by too fast, careening down a hill with no brake (which is true in some ways), but on others I remember that her voice is still tiny, and that we're here together now. She is growing up, but she's small enough.
dad