Discover more from The Daily Kina
Home delivery, frequently on a daily basis, of the world's most specific single-child report.
Daily Kina Publishes 100th Edition
Despite weird times, a kid grows in Brooklyn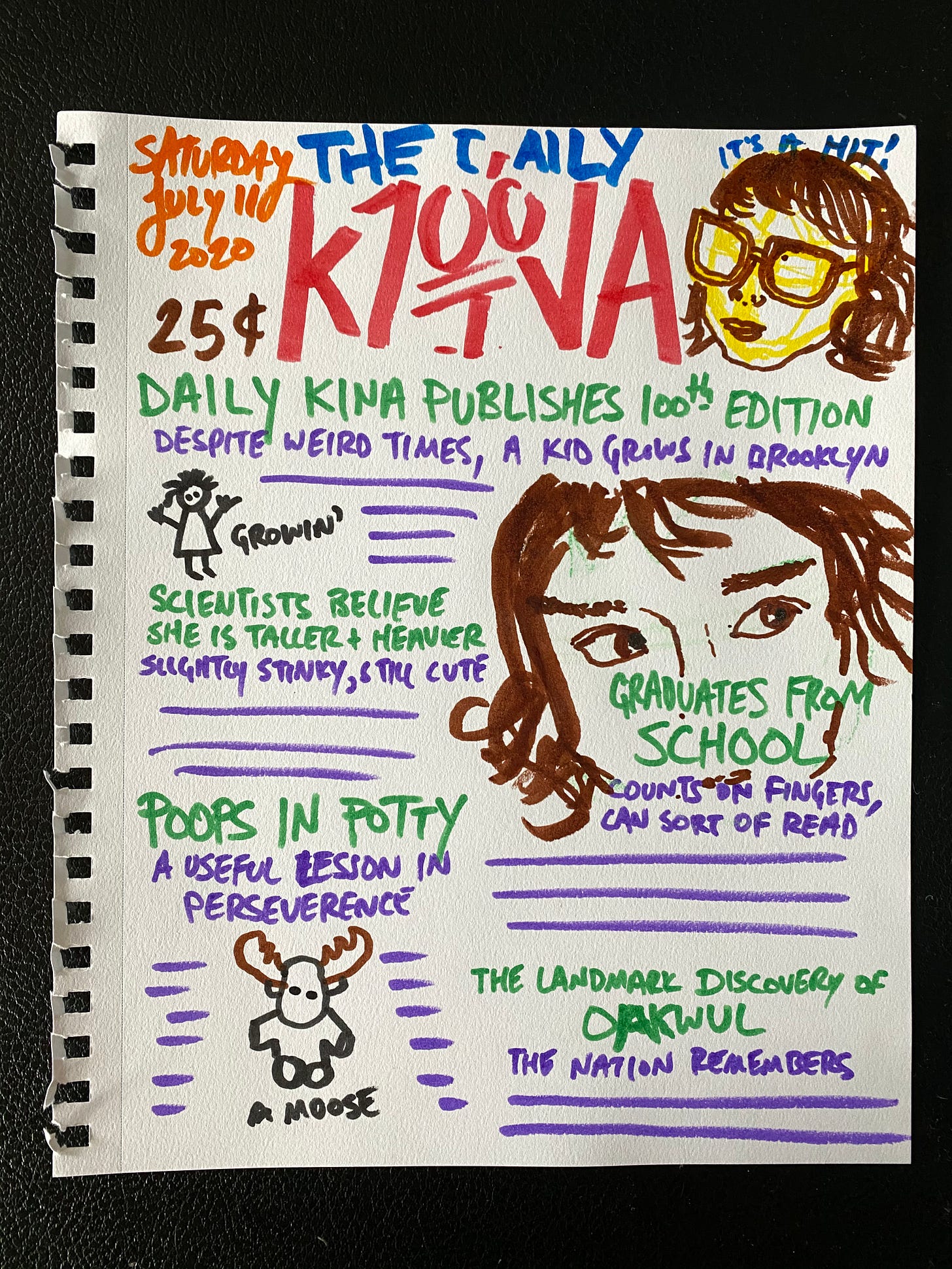 April 3rd was one hundred days ago. Pretty much everybody in the house was on the mend from a nonspecific-at-the-time respiratory illness, and while we were all quite happy to be on the other side of it, we were bored, and the kid needed some creative distraction. I drew the first edition of The Daily Kina (shown at the bottom of this newsletter) in crayon on a folded-up piece of construction paper. The top headline that day was "YOU A CHEESE FIEND, HUH", and the illustration was Kina's moose. We scrawled a picture of her at the top right of the page and decided together that the newspaper cost twenty-five cents.
Every day since then, we have (or, mostly, I have, with her prodding) spent about half an hour drawing the newspaper before I go to work. Just after I've asked her what to charge for it, I take a picture of the print edition on the trunk in our bedroom and tape it up on the kitchen cupboard, where we can read the news in passing—an old city newspaper tradition that I wish all newspapers would bring back.
Since early April, both Kina and this august publication have changed (and, in many ways, the world has changed around them). For Kina's part, significantly: She's taller and more patient, her friends have variously entered and left the scene, she graduated quietly from her first year of school, and she reliably poops in the potty (a miracle worth documenting). The paper evolves, too, in more superficial ways: I've gotten better for the most part at drawing her portrait, the price is now more consistently in the $30 range (having spent the first several weeks at $3, "because I'm three"), and we now have four headlines on A1 instead of three (hence the price increase). In the main, though, The Daily Kina is still mostly just horizontal lines and a portrait of my kid. That we all remain entertained by it is a testament mostly to her.
It's neat to have gotten here. A hundred of anything is hard to make, but it has helped that this is an enjoyable task—both the reading and the writing of it. Lots of friends have said that The Daily Kina is one of the only things they look forward to reading—which, given the alternatives, makes a ton of sense. Most of the news is factually very bad, and while the news here is not all happy, it's about somebody who for the most part is heading in a good direction. "This will be an amazing memory for her," people say, and I hope that's true. It's also a great memory for Laurea and me and the rest of her family, and I think in some ways it's a nice memory for all of you to have. It makes me happy to have the obligation to peer more closely at Kina, even in a moment that has us penned up together. I hope you find it equally enjoyable.
See you tomorrow for the Sunday.
dad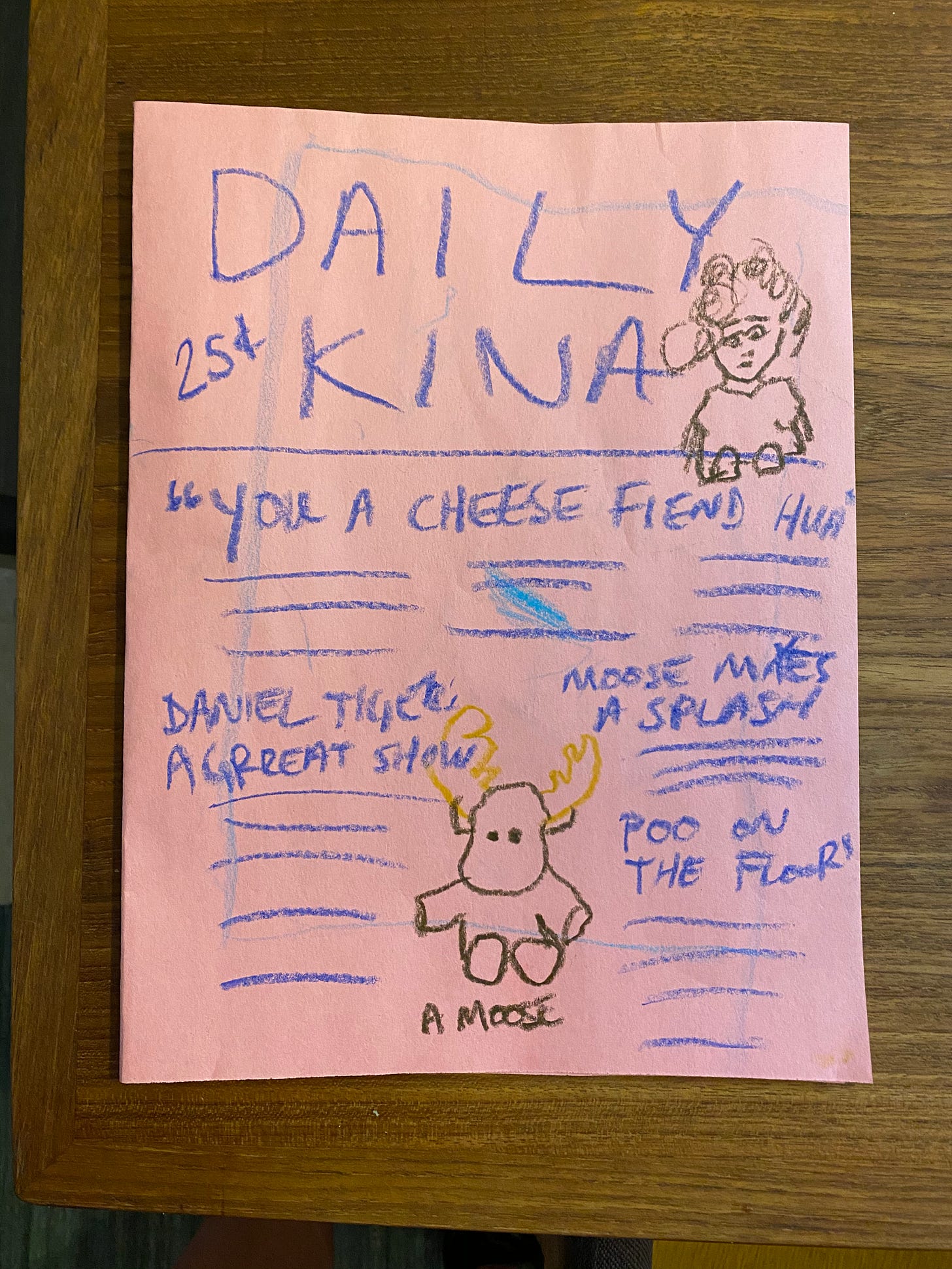 .